The current system of issuing environment-related assets, such as carbon credits, is prohibitively slow and expensive: blockchain will bring the efficiencies we desperately need to save our planet, says Luis Adaime, co -Founder and CEO of Moss.
In a recent statement, Greenpeace proclaimed (in a rather sinister way) that "Bitcoin is fueling the climate crisis." A modification of the Bitcoin code should solve the problem, according to Greenpeace. However, this is all a bit of a stretch: Bitcoin mining emits 114 million tons per year. This represents 0.15% of global emissions (in comparison: 1.4 billion are caused by our annual use of the Internet).
As I pointed out in my previous column, Bitcoin mining emissions per asset are minimal. And the compensation comes with a minimum cost of 0.05% per asset. Proof of Stake assets such as Celo and Polygon generate 99% less emissions than Ethereum.
So let's say the emissions or environmental impact of blockchain is minimal and irrelevant. Now let's see why the use of blockchain is so important to save the planet.
The global system of environmental services is archaic, analogical, manually controlled and inefficient. The environmental sector is one of the few sectors that has not yet been overwhelmed by technology. For example, consider issuing and verifying carbon credits for avoided deforestation. Global registries establish a protocol (a list of requirements) based on scientific work and charge a fee per carbon credit generated to fund their operations.
Forest owners or conservation project advocates hire a consulting company, called a certification company, to help create a document called a PDD (Project Design Document). The PDD must contain several analyzes on the characteristics of the area, such as biodiversity and rainfall, but above all the projections of avoided emissions resulting from the protection of this specific area.
The concept is based on the fact that half of a tree is made up of carbon atoms. So when you protect a forest, you are protecting a large carbon stock and avoiding emissions. When you burn a tree, the carbon atoms in the tree's cellulose molecules are released into the atmosphere as CO2, CH4 (methane) and other harmful gases. Experts estimate that 20% of global emissions come from the cutting and burning of our forests. So if we stop burning our forests, we will cut global emissions by a fifth. When people get paid by selling carbon credits, they earn money through forest conservation. They can thus contribute effectively to safeguarding the forest.
Astonishing as it may seem, most of the analysis performed by these consultants is still done by hand on spreadsheets.
The definition of the baseline, ie the reference for protection measures in the forest, is subjective and varies greatly from one case to another. In many cases, forest engineers visit the project several times before completing their analysis. They often measure logs with a tape measure.
Once the PDD is ready, it is verified (manually) by a previously commissioned audit firm. Finally, the document is resubmitted for (manual) verification by the registry. This type of work is not only expensive, but also time-consuming. It takes three years and more than $700,000 to certify an area, regardless of its size.
This process has not changed much in the past 20 years. And the efficiency that blockchain brings to this process described above is enormous. First of all, the global registers have 3 functions:
create logs
Then they verify the data and certify the carbon credit process
They then manage the database and charge a (heavy) fee for recording transactions
Well, the last part is entirely blockchain replaceable.
This is one of the main reasons for the creation of the blockchain: to record transactions in a secure, transparent and profitable way. There is absolutely no reason for established registries to maintain an off-chain database (and charge inflated fees for the service).
Currently, the system is based on the credibility and trust of those registrars who manage the databases. However, since these use very outdated technology, they are vulnerable to human error, hacker attacks, power failures, etc. Blockchain enables decentralized, permissionless and anonymous management of this information and transactions. And the best part is that it eliminates the risk of "double use".
Carbon offsets (synonymous with carbon credits) have had a bad reputation in the past. Especially because they have been used more than once or sold more than once. Or because they were sold without a project behind. Blockchain technology can solve these problems.
You can now feed the different datasets, such as satellite images, into the blockchain, which means there is no need to verify the accuracy of the data. Ultimately, certification protocols are nothing more than algorithms (a set of rules) where you input data on one side and get potential carbon credits as a result on the other. Today, especially in the age of artificial intelligence, optical character recognition, and automation through coding, none of these certification processes and protocols need to be done by hand. In fact, many institutions such as NCX Restor and Nori have started using digital databases and artificial intelligence to automatically determine and issue carbon credits immediately.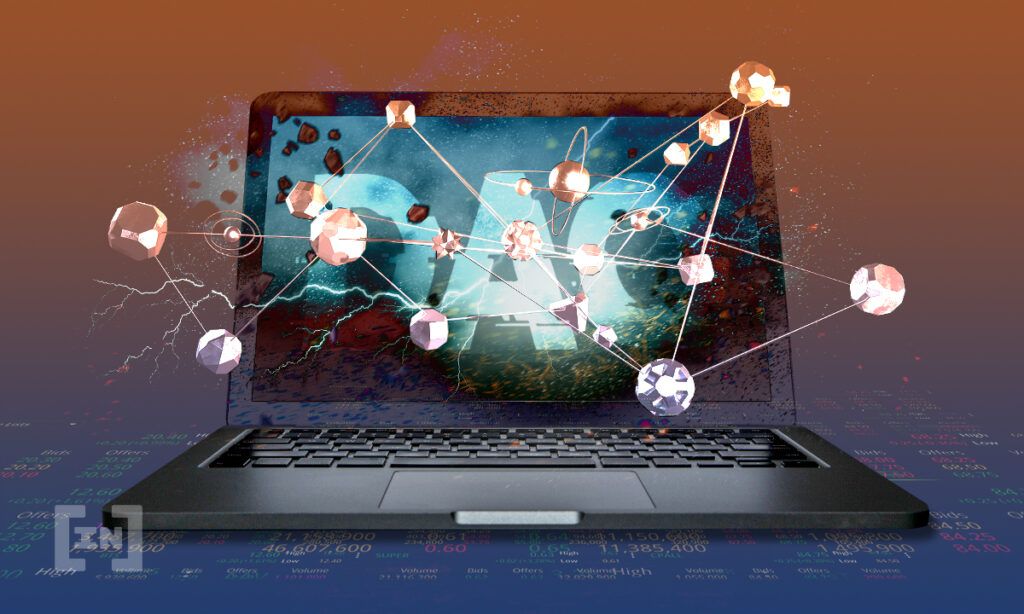 Planet Earth: DAOs on the rise
Finally, the best and most sensible use of blockchain and Web 3.0 is to define the protocol. I strongly believe that we should manage this process through a DAO, a decentralized autonomous organization.
Leveraging blockchain governance in a DAO would allow various stakeholders to shape the protocol, and to do so in a collaborative, open-source way, as opposed to the opaque and incredibly slow process employed by incumbents.
If the issuance rule-making process were open and public to all, with the benefit of dynamic governance, rather than behind closed doors by politically or unclearly elected committees, we would likely legitimize the creation of carbon credits and trust the system a lot more.
Using blockchain, we can make the process of issuing carbon credits and rewarding conservation efforts fast, cost-effective, and credible. And we can reach out to small conservation projects that have been left out of the system. Let's hope the world realizes this in time for us to save the world.
About the Author

Luis Adame is the co-founder and CEO of Moss. Luis worked at Newfoundland Capital Management from 2012 to 2019 as a portfolio manager and partner on the long-only Latam Equities funds. Previously, he was Managing Director at York Capital Management, where he was a portfolio manager responsible for the company's investments in Latin America. Prior to York, Luis was a partner at BRZ, a Brazilian hedge fund, where he was a commodities analyst and portfolio manager for the firm's value and long/short funds. Luis began his career as a research associate for Latin American financial institutions at Credit Suisse and later joined the bank's office in São Paulo. Luis holds a B.Sc. in Management Science and Engineering with a minor in Economics from Stanford University and graduated with honors from Phillips Academy, Andover. He is of Brazilian descent and is fluent in English, Portuguese and Spanish.
Warning
All information contained on our website has been researched to the best of our knowledge and belief. Journalistic contributions are for general information purposes only. Any action taken by the reader based on information found on our website is entirely at their own risk.