Vitalik Buterin worries about the dystopian potential of cryptocurrencies, and rightly so, says Dominik Schienerco-founder and president of the IOTA Foundation.
Every few months, a major mainstream magazine writes on a topic that goes beyond the mandatory "here's a brief introduction to crypto" and engages with crypto culture (or one of its flagships) with a measure of journalistic scrutiny. This month, Time featured Vitalik Buterin and combined him with an interview detailing the corny activities at ETHDenver.
Vitalik Buterin and the media
Vitalik Buterin's personality profile is outstanding, and not just because of his crypto resume. In the media, he's the new take on Zuckerberg's character from 2008. Vitalik Buterin is a brilliant boy who had a bright idea that catapulted him into the spotlight he never sought and doesn't seem particularly interested. He's no showman, and he's known for his bold attire — his shaggy pajama bottoms, like Mark Zuckerberg's ubiquitous hoodies, are met with a smile.
None of this has really had a negative effect on the admiration of his followers. "All my wealth is in the hands of this man," one ETHDenver participant tweeted alongside a photo of himself with Buterin. Vitalik Buterin looks away from the camera in the photo and seems to feel a bit uncomfortable about the situation. Despite this, his fan celebrates the co-founder of Ethereum.
The mainstream media has never really figured out what to do with cryptocurrencies, but they recognize a dynamic (if uncomfortable) topic when they see one. Buterin would like to make Ethereum more political and "less neutral", especially after the Russian invasion of Ukraine. He compared monetary voting to a plutocracy. He felt that crypto was "becoming a right-wing thing," which could be bad for business at the very least. Buterin also sees "dystopian potential" in crypto. The Ethereum co-founder provided some related pain points: tax evasion, pollution, money laundering, and the rich getting richer.
Vitalik Buterin and the monkeys
In other words, the public perception of cryptocurrencies is changing. And why not? What should the average viewer take away from the soulless and almost absurd exchange between Paris Hilton and Jimmy Fallon with their respective Bored Apes? The reason cryptocurrencies are viewed with much resentment by the public is because the crypto industry has given the public many reasons to be wary of them.
We can argue among ourselves about how much CO2 is emitted from bitcoin mining around the world, but to the average person, that doesn't matter. They see us as bad guys emitting carbon to enrich the rich, run scams and dodge taxes. The rest is noise.
NFT Apes and Memecoins: A PR Disaster
Just check out the comments section of Line Goes Up, the scathing two-hour YouTube documentary about NFTs. The video originally circulated in tech circles but has now been viewed 6.5 million times. It's impossible to miss. In the eyes of the public, the Bored Apes and the rest of us are the bad guys selling broken technology to broken people in a broken capitalist system. And it's our fault.
The things we've allowed into the crypto space and into the public eye have been disastrous for mainstream adoption. Vitalik Buterin seems to share this point of view. He told Time that the Ukrainian government's funding of crypto after the Russian invasion "reminds a lot of people in the crypto space that the ultimate goal of crypto isn't to play games with pictures of million dollar monkeys".
Nor is it about Elon Musk noticing you on Twitter. People who had never heard of Dogecoin knew the price took a big hit when Elon Musk appeared on Saturday Night Live. There are volatile markets. And then there's everything it was, and it was like a blow to the DOGE community.
All in all, meme coins are a PR disaster for cryptocurrencies. These are vehicles for generating high profits for professional traders at the expense of those who don't know what they are doing. It's easy to make fun of it – it's an all-you-can-eat world, after all! But the short-term convenience may not be worth the long-term cost.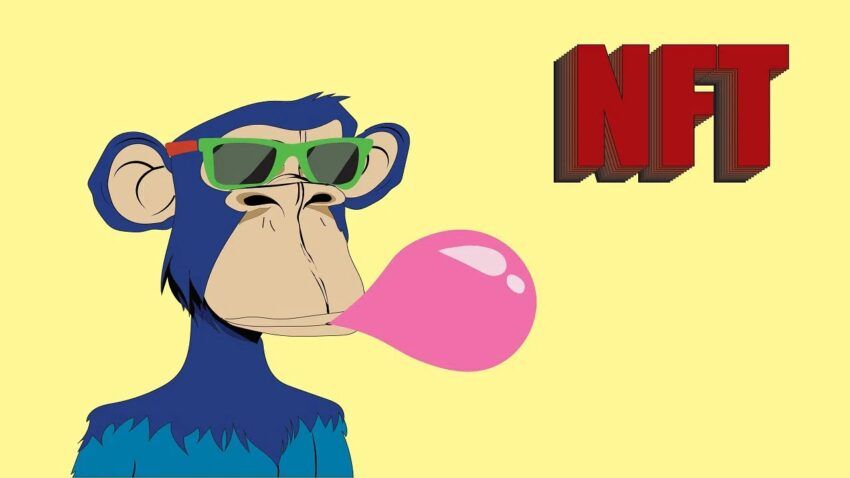 The responsibility of the crypto industry
Perhaps the joke is that similarly unattractive scams are less common with meme coins than with coins that supposedly have a real use case. It's easy to fool crypto newbies with the appearance of a technical roadmap and DevOps team, only to do a coin toss, drain all capital from the project, and disappear overnight. This has not yet happened with the major volatile memecoins. This happens with pump and dump projects masquerading as something more solid to attract novice investors.
This is why government regulators suffocate us. We know that we can be expelled from entire countries. China has proven it. Here in the West, during the truck convoy protests, Canada tried to do just that. We set a target and pretend it's nothing. Is this why we have abandoned the genuinely utopian and genuinely social betterment notions behind the crypto movement? Gossiping "FUD" on Twitter, swapping monkeys and scamming unsuspecting people because they supposedly deserve it for some reason?
Instead of bringing enthusiastic newcomers into the community, we drive them away. It's not just a public relations disaster. This is an attack on the whole future of crypto, and the reason for this is also in the industry itself. Torpedoing mainstream adoption and our public perception out of complacency is not a viable path. Vitalik Buterin is right. We have to pull ourselves together.
About the Author

Dominik Schiener is co-founder and chairman of the IOTA Foundation, one of the largest and greenest crypto ecosystems in the world. The mission of the IOTA Foundation is to support the research and development of new distributed ledger technologies (DLT), including IOTA Tangle. Raised in Italy, the co-founder oversees partnerships and the overall execution of the project's vision for the emerging machine economy. Dominik promotes and advocates transparent, community-approved, and research-based developments in the cryptocurrency industry.
Warning
All information contained on our website has been researched to the best of our knowledge and belief. Journalistic contributions are for general information purposes only. Any action taken by the reader based on information found on our website is entirely at their own risk.