Especially good projects have the courage to be made public in times of bad market. That's why today we bring you Gloomins, the full 3D avatars of the metaverse.
"We have some specials planned for our NFT project, I don't want to tell you too much."
Call of Crypto, whose real name is David, gave us a look at the NFT Gloomins project last week. He gave almost too much. In this article, we can tell you what makes Gloomins so special.
A good project stands and falls thanks to the expertise of the team. David and his partner Gheist are certainly not lacking in this. David has been in the crypto space for over 8 years now. He was barely able to take the Bitcoin train with him, as he tells us:
"I looked at Satoshi Nakamoto's white paper in 2013/14. At the time, I didn't understand everything, but I knew that this technology could change the world. I didn't dare to invest because I thought that Europe was not ready for something like that.You also read a lot about criminal activities in the media.
After finally taking a year off from his original job, he reunited with his old Bitcoin love.
"Then in 2017, I said to my wife, 'You know what? Now we're going all in crypto. Not just Bitcoin. But crypto!"
Since then, he has been an active member of the crypto scene, specifically in the NFT realm. When domain names became NFTs a few years ago, he knew: I have to jump on the bandwagon. He now has over 80 domains, and the number keeps growing. David particularly likes the ownership structure of Web 3.0. The buyer of the domain always remains the owner and no longer an intermediary – as in Web 2.0. Domain names are best known to users of ENS or Unstoppable Domains, where domains such as: callof.crypto or David.eth can be purchased.
Its partner, Gheist, can also look back on years of experience in the 3D graphics industry. After only a few passes, they both had the first suitable drafts ready. This is largely due to Gheist's 3D experience, David explains.
Gloomins are dark beings who have forgotten the meaning of joy. So we have to find them. Does this remind you of anything? A word of advice: there was a pandemic once. This newfound joy would later manifest in the Gloomins as well. Like in real life, the cigarette in the mouth can be longer or shorter, or an avatar's head can simply explode.
Community is a priority at Gloomins, so once 50% of NFTs have been mined, the team plans to set up a community wallet. This portfolio will be managed as a DAO in the future.
"Donating to charities is an issue close to our hearts. That's why we chose Kids in Need as our first initiative. After that, it's up to the community to decide where, for example, donations should go. The community also makes other decisions. One of them will be the metaverse to integrate first.
Although the site only officially went live last week, the project is already very advanced. The development of the full 3D body has already been tested in a first phase of testing, the Gloomins are in fact already ready for the metaverse. But first and foremost is the community. This is David's top priority. He thinks many projects failed in the bear market because they just wanted to make money. The community was never important to these projects.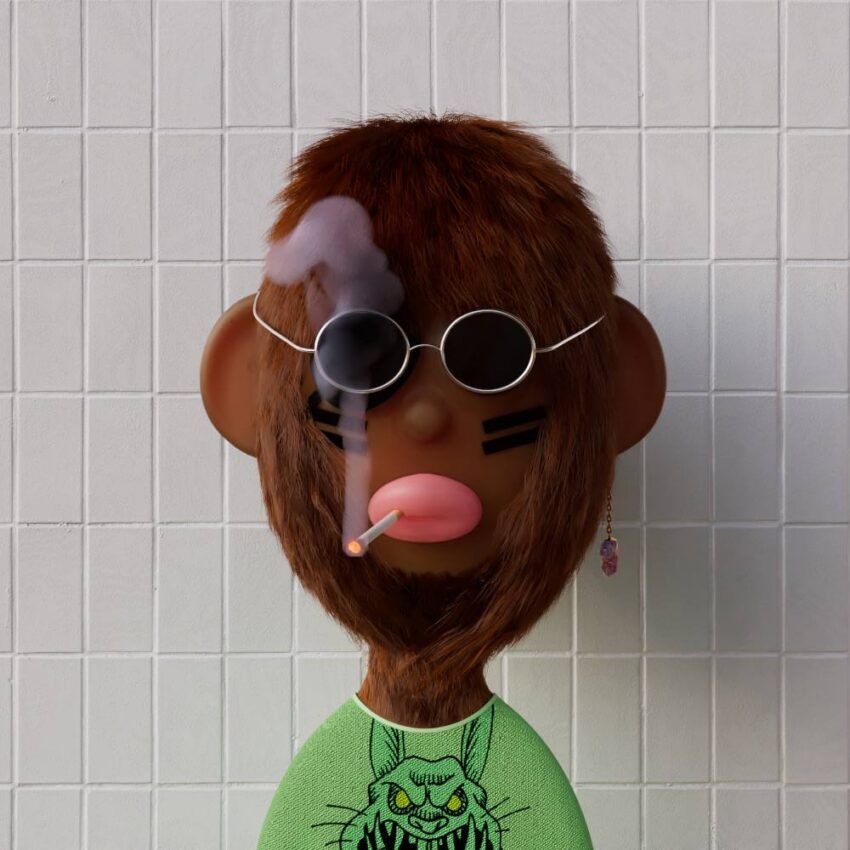 One thing is to be expected: the team has planned quite a few specials for the community. Everything is possible: Airdrops, additional NFTs, Web 3 features, variable designs and much more. However, David does not want to explicitly commit to a metaverse:
"The community will decide which Metaverse or Play to Earn we start with. Once the DAO is formed, these decisions are no longer ours. Of course, we have to lay crucial foundations in the beginning, but once the community is there, the decisions are theirs.
Non-hosted wallet discussion leaves Gloomins founders cold
The regulations to come leave David more or less cold. He believes that regulation cannot do much harm to innovation as such, as long as it is not excessively excessive.
"Regulation that amounts to a complete ban on NFTs or crypto would of course affect all projects. Otherwise, NFT users don't care whether or not to verify their wallet – they believe in the technology. If they want to buy an NFT, they also do so with Know Your Customer procedures.
One wonders what data the EU will want to collect from NFT owners in the future. It just doesn't make sense to have to report every NFT a user is dumped.
"Imagine holding an Adidas NFT and getting airdropped Adidas shoes. Should I tax this as income? I hope not."
We will continue to monitor the development of Gloomin. If you want to know how an NFT startup develops, you can expect the next article on Gloomins. Here we report on the progress made so far. Until then, you can follow the project here or on Twitter @gloomins.
Warning
All information contained on our website has been researched to the best of our knowledge and belief. Journalistic contributions are for general information purposes only. Any action taken by the reader based on information found on our website is entirely at their own risk.